The Toronto Comic Arts Festival 2005 May 27-29

The Toronto Comic Arts Festival 2005 (TCAF) will be held May 27-29 2005 in Downtown Toronto's Historic Mirvish Village District (on Markham Street, one block west of the Bloor Street and Bathurst Street TTC subway exit), with a huge number of comics-related events including readings, presentations, publisher and artist sales-areas, gallery shows, academic paper presentation and more all under the auspices of The Festival!

Lots of Visual goodness. Here's a sample taste : Comics Festival! Art By Darwyn Cooke, with a TTC Red Rocket street car. Does anyone recognize the street corner? Is it real or imagined?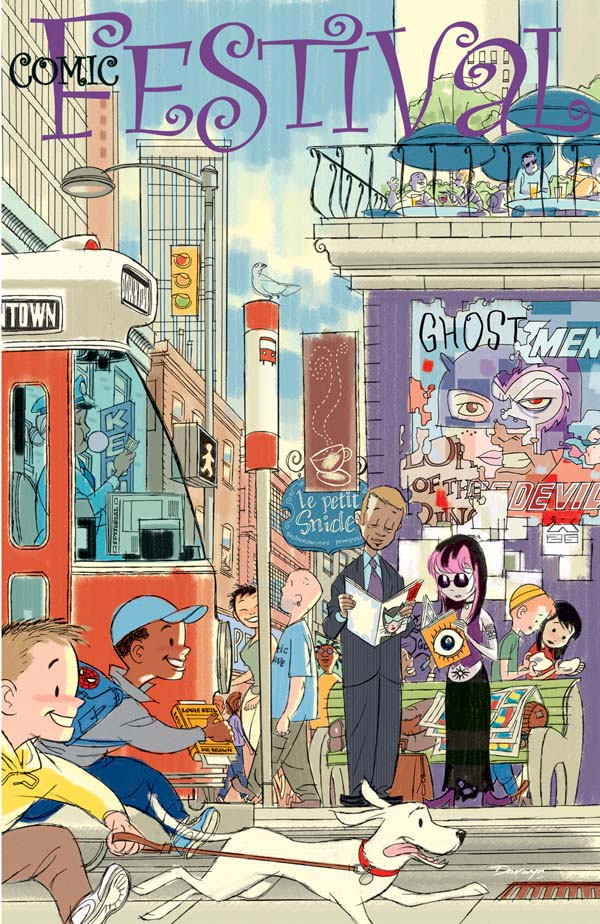 Categories: Art/Toronto/Comics